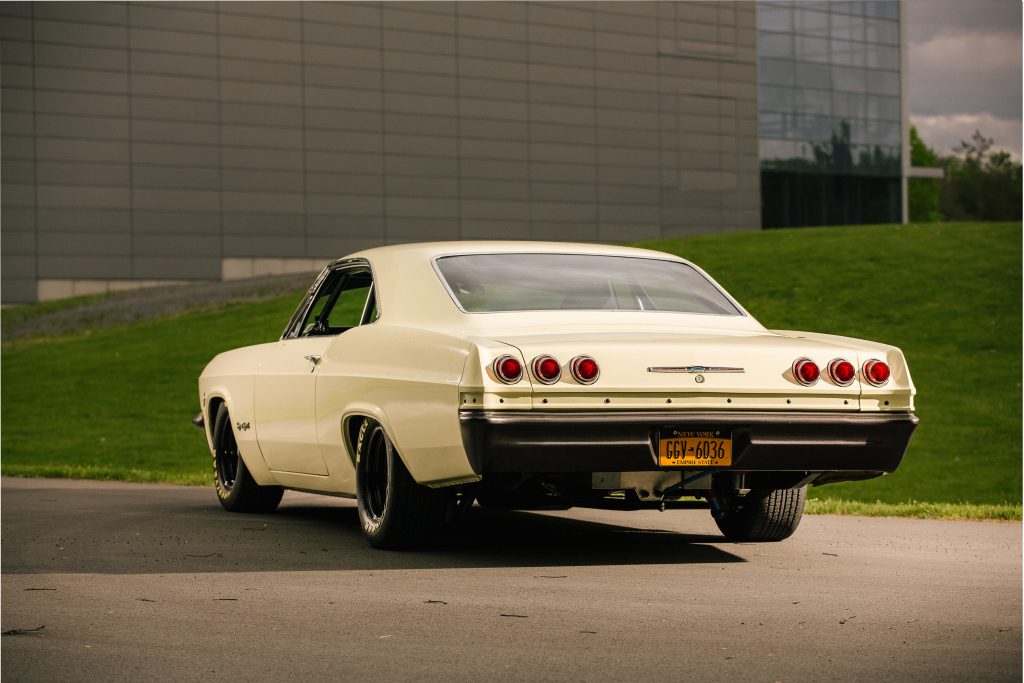 With modern muscle cars' plethora of amenities, it's easy to forget that they once came without airbags, warning labels, and an interior that's quieter than your house. Thanks to Tim LaRochelle and his 1965 Chevy Impala though, I was honored with the opportunity to be reminded of all that.
Tim's car started off as a basket case when he bought it over 35 years ago. Despite owning it for so long, it took him many years to finally build the car the way he wanted. With a laugh, Tim said, "I bought those tires and wheels for the car 20 years ago and I said, someday they're going to go on the car…someday they did." Although some parts were purchased long ago, it wasn't until well into the 2000's that the car was finally fully restored.
To understand the design decisions made with this car, it is essential to first get to know Tim and his son. Tim is an old school guy. When I first texted him to schedule a time to discuss the car, I received no response. I finally called him and he explained that he doesn't text. This nature shows up in the car too. The small block Chevy powering the Impala is an old 350 turned 388 stroker, which came out of one of Tim's old trucks. It is topped off with a carburetor that has a well-crafted dual cold air intake system feeding it. In true muscle car fashion, the Impala produces a healthy 450 horsepower with a new cam Tim just installed. Completing the engine are headers off of his old racecar and side pipes off of an older NASCAR, further aiding in the car's old school feel. Behind it is a tried and true 4-speed manual with a 3.31 rear end to provide reasonable cruising rpms at highway speeds. The Impala is the factory color, and despite being a 13 year old paint job is in very good shape. All in all, a setup true to the car's era.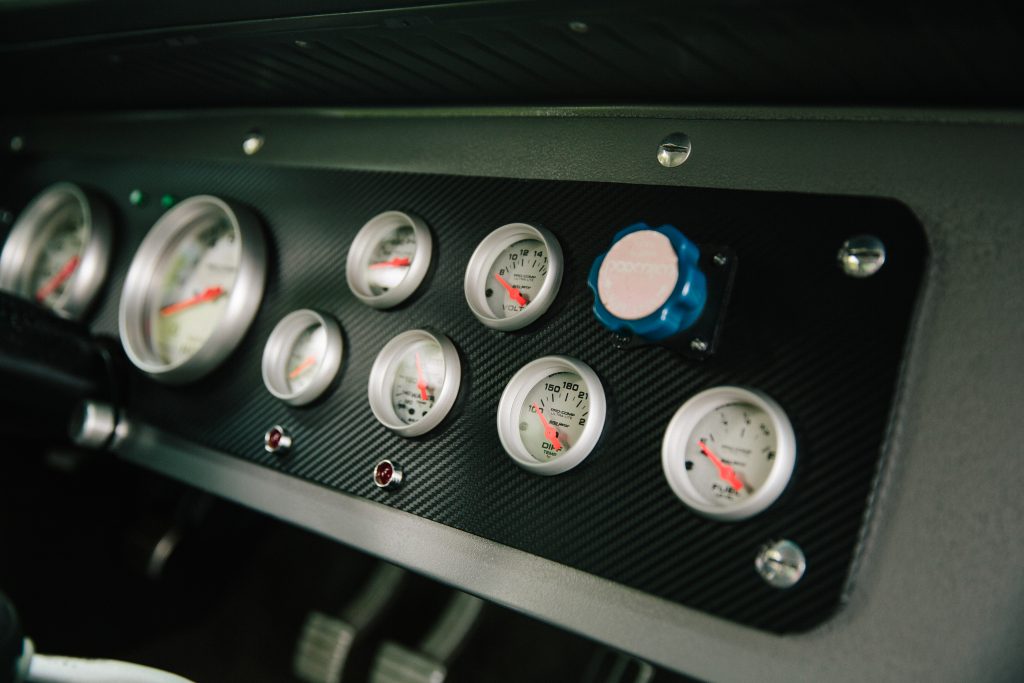 Upon further examination of the car, it became clear that Tim's son made his mark too. Tim told me that although he likes building them, his son is primarily the one who drives and races the car. Every year they go down to the Good Guys event in Charlotte, NC and compete in
autocross. As a result, the car has a full roll cage, modernized custom suspension, 5 point harnesses, and even cooling ducts for the front brakes. I then realized that the car may have a lot of old school components, but it has all of the modern parts where it counts. To top it off, this Impala, a car that is almost as long and wide as a full size pickup truck, is only 3,500 lbs.
Despite his better judgement, Tim let me drive his car (thanks Tim!). Unfortunately, I have not had the opportunity to get behind the wheel of many old muscle cars, so I was very happy to do so. Tim warned me that due to his new cam and carb setup needing a bit of tuning, the car was a bit tricky to drive. Unsurprisingly, despite this warning, I still managed to stall the car immediately. Once I got moving though, I was shocked at the steering feel of the car. Body roll was minimal and the steering was as tight and responsive as any modern car I've driven. The weight of the steering was perfect, as was the feel of the clutch and gas pedal. The car did not feel like it was over 50 years old at all. After some more hiccups along the way, I finally started to learn the car and it became much easier and even more of a pleasure to drive. Having nothing but a lap belt on, a basic dashboard, and zero traction control add-ons or electronic gizmos made it a very refreshing experience. In true muscle car fashion, talking to Tim while driving consisted less of actually talking and more of yelling at each other over the glorious sounds of American V8. Just the way I like it.

After hearing about what's inside this car, many would think that it was probably $20,000 or $30,000 to build. Much to my surprise though, Tim said it only cost him about $10,000. Tim will humbly tell you, "the car is a little crude," but by my estimation it is a well built and well thought out machine especially for its price. It may not have fancy racing seats, a high end dash, air suspension, or a wild nitrous setup, but at the end of the day it will get you down the road or track at a respectable rate while putting an ear to ear grin on your face. It will even take you around a corner too, which in itself is a feat for a 65 Impala. For only $10,000, what more can you really ask for?
Words by Jacob Cetnar and photos by Chris Penree