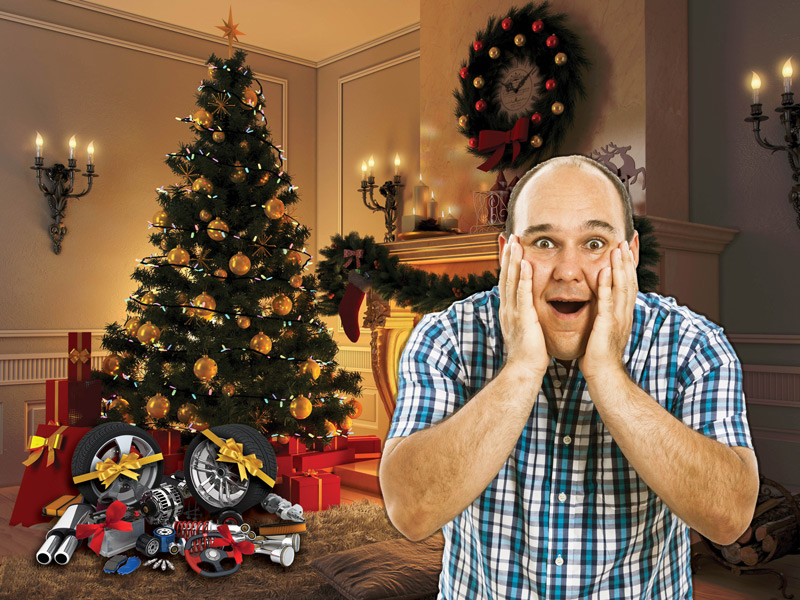 OUR TOP 10 PICKS THAT ANY GEARHEAD WOULD LIKE TO SEE UNDER THEIR TREE!
We asked the owners of New Age Hotrods (New York Mills, NY) for gift ideas. This is what's on their list.
It's the time of year for giving and what better way to make the auto enthusiast in your life happy than to buy them some good old fashioned car stuff! These are some products we would love to receive ourselves – and hence worth considering when shopping around. Some items are brand new that we were able to get a first glimpse of while attending the SEMA show this year. Others are simply products we highly recommend in general and are truly great.
Check out the list of products and why we chose them. We think you'll agree that these would all be awesome to find under the tree.
NTK AFRM Air-Fuel Ratio Monitor
This offers a flexible and rugged system complete with everything needed to get you tuning. The kit comes with a digital display control module, wiring harness, wideband air-fuel ratio sensor, exhaust boss and plug, and a comprehensive tuning manual. The tuning manual includes installation instructions and contains a detailed guide to performance air-fuel ratio tuning.
This is an exceptionally useful tool for carbureted engines where there is a lot of freedom in tuning, as well as a great need for proper adjustment.
American Racing Headers
Using top grade 304 stainless steel, ARH manufactures high quality exhaust products that deliver peak performance, options and stress-free installation for the end consumer.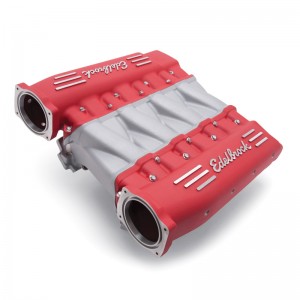 Edelbrock Dual Throttle Body (Cross-Ram)
The unique cross-ram dual-plenum design is ideal for twin turbo applications. When matched with high flowing air filters and inlet tubes, the dual-plenum system gives neck-snapping performance with plenty of options for engine builders and tuners.
Transmission from American powertrain
Strong, quiet overdrive sport transmissions specially prepped to fit your car with a perfect fit. Complete kits come with all the parts you need for installation in your muscle car, street rod, truck or sports car.
aFe Cold air intake
Advanced FLOW Engineering, Inc. is a manufacturer of high performance cold air intakes, air filters, fluid filters, exhaust systems, intake manifolds, intercoolers, turbochargers, programmers, differential covers, transmission pans, and throttle body spacers for late model cars, trucks, SUVs, and motorcycles.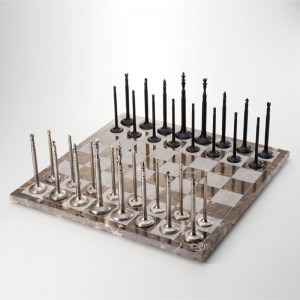 Chess set made from engine valves
How about this custom granite chess board with all the pieces machined from engine valves. This set comes from Ceiba Racing. Each piece is either hand/CNC machined. One set is black nitride coated and the other is chrome finished. Check out www.ceibaracingtech.com for more information.
Prothane Engine & Transmission mounts
Hi-Performance Billet Aluminum Mounts designed to replace the factory rubber mounts that fail in all performance applications.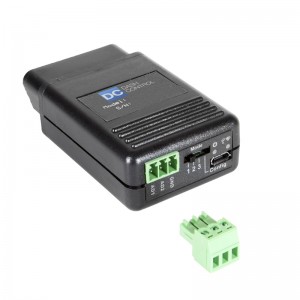 Auto Meter DashControl
Plug-N-Play OBDII device that repurposes existing vehicle screens (i.e. driver information center, navigation and HUD) to display performance information from the computer and optional external sensors.
Extreme Grip 10-inch Adjustable Wrench
This wrench includes an additional locking mechanism that provides over two times the gripping power on rounded fasteners compared to a standard adjustable wrench. Equipped with adjustable wrench jaws which open up to 1″, giving the user access to a wide range of fastener sizes. Release lever allows for easy disengagement of locking mechanism.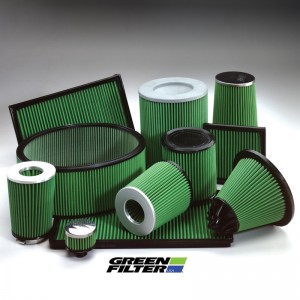 Green Air Filter
Green High Performance Air Filter flows more air than our competitors, without sacrificing filtration. The air filters are engineered to fit your specific year, make and model