Red, White & Blue: An amazing collection of Richard Petty edition Pontiac Grand Prix's
---
1992 marked an end of an era in NASCAR as it was the final year for Richard "The King" Petty. He took his final ride around Atlanta Motor Speedway in front of 160,000 fans closing out a very successful career that spanned over 35 years. He racked up 200 wins and 7 championships in the Winston Cup Series. It was the most for any driver in NASCAR.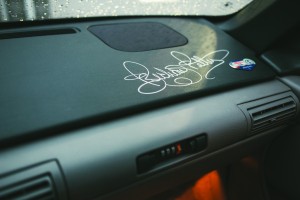 The last 12 years of his career, Petty drove STP sponsored Pontiacs.  To honor the most winning driver in NASCAR, Pontiac Motors Division released a "Richard Petty Edition" trim level for its 1992 Pontiac Grand Prix Coupe. It was limited to 1,000 units and could only be ordered in red, white, or metallic blue with color matching wheels. The package came with a special 3.4 liter Quad Cam V6 producing about 210 hp paired with either a 5-speed manual or more common 4-speed auto.  Styling cues for this edition included a rear deck spoiler, a special graphics package striping that included Petty's signature, and a dash plaque that showed the serial number for this limited series.  Each car came with a letter of authenticity from Richard Petty himself. Surprisingly, this trim level only added $399 to the Grand Prix's $20,000 price tag.
Richard Petty gathered millions of fans throughout his nearly four decade career, but none bigger than Ralph Holmes, owner of Ralph's Collision Inc in Oneida, NY. Ralph first met Petty in 1969 and was a fan ever since.  He has quite the collection of Petty memorabilia and most of it is on display in the main lobby of his collision shop. He has autographed plaques, diecast cars, and even a few tires from Richard Petty's last race in 1992. But the crown jewels of Ralph's collection are the five Richard Petty Edition Pontiacs he currently owns. That's right, five.
It was amazing to see when he opened up the garage. A few of them were still brand new with the interior wrapped in plastic and the window sticker still showing. Ralph purchased his first one brand new in metallic blue from Matthews Pontiac in Endicott, NY. If you were lucky enough to get your hands on these limited edition cars, buyers were also treated with the opportunity to go on a cruise with Richard Petty. Most of the car buyers didn't take up the offer, but that was something Ralph and his wife Christine couldn't pass up. Not bad for the $399 price option on the vehicle.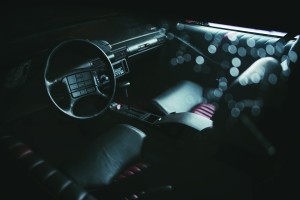 Over the years, Ralph continued his search for more Petty Pontiacs. He scooped up 4 more throughout the United States traveling to Florida, Kentucky, and Michigan to purchase the most pristine examples of the car. Picking his latest one up in 2010 he now has one in every color.
In 2012, Richard Petty made a scheduled appearance at the Turning Stone Casino. Being a huge fan and close by, Ralph brought one of his red Pontiacs inside to put on display for The King's appearance. He was also fortunate enough to have all of his dashboards signed by Richard at the event making the examples in his collection even a little more unique.
To this day Ralph continues to be on the lookout for more Richard Petty Editions to add to his
collection.  He owns over 40 cars and these are the most special to him.  As a collector, it's hard to put a value on these cars right now, but if you ask Ralph they're priceless.