Forza Motorsport 6 Game Review – By Kevin Crandall
---
Needing a new console, I compared bundles (most seemed to be 500GB consoles with older/rehashed games). I then stumbled onto the Limited Edition Forza Bundle which included a unique, blue themed, 1TB-hard drive console and matching controller (new improved version too with 3.5mm audio jack, enhanced D-Pad, and impulse triggers), as well as a digital download copy of Forza 6. Well, this seemed like a no-brainer. Not only are you getting more storage space over the standard consoles, but also the new controller and a racing game. Not only that, but as part of the theme package, this console makes engine rev noises when fired up!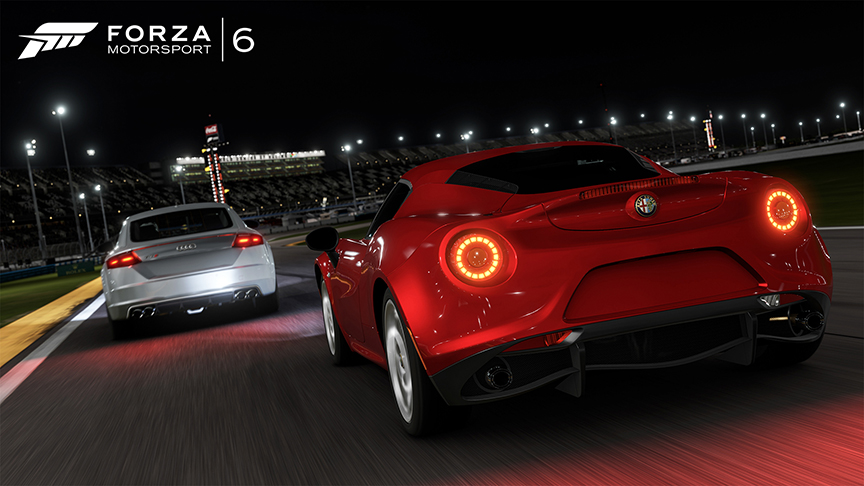 Onto the game itself, Forza Motorsport 6 is the latest addition to Microsoft's flagship racing series. It improves on the last version in almost every possible way, boasting breathtaking graphics at 1080p resolution and 60 frames per second. They've added wet weather with realistic environmental driving conditions and night racing to really test your driving skills.
The state-of-the-art physics engine will not disappoint. This is a racing simulator, and as such, must feel like the real deal. You simply cannot take a corner at 200mph and expect not to go careening off the track without consequence. Proper setup, braking, taking the right lines are all things that need to be taken into consideration in order to reach your full racing potential.
Forza 6 features more than 450 cars, all insanely detailed and customizable, complete with working cockpits and full damage. There are 26 world-famous tracks including Daytona, Le Mans, and others to test your skills.
As more of your average arcade racer, I tend to prefer the mash-the-throttle-and-go type titles, but I found myself really liking this iteration of Forza. I feel they made it accessible for the less-harcode with a number of assists to help level the playing field. The graphics and customization of the cars is also a huge selling point. I enjoyed building and modding my ride to suit my taste.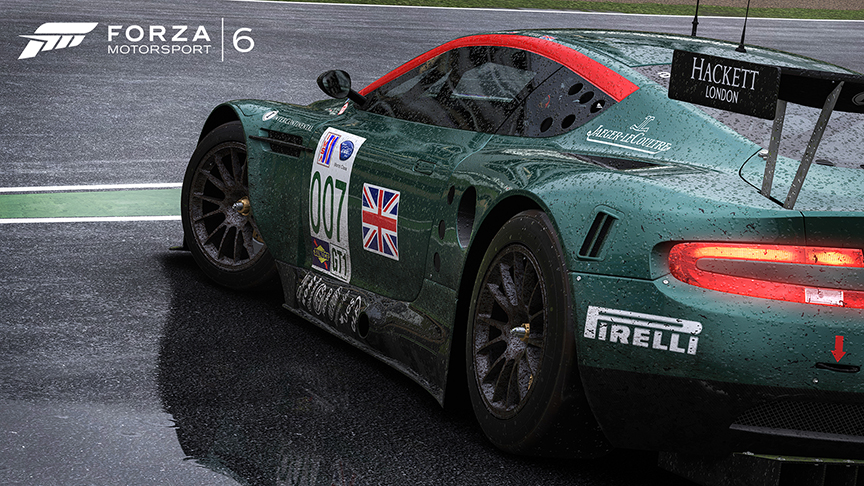 Overall, if you enjoy racing games (arcade or sim), I would say that Forza 6 is worth picking up. It's been on sale recently with the holidays, so you might be able to pick it up cheap. As for the Limited Edition bundle, as the name implies, it's getting hard to find… but if you can get your hands on one the unique look, added storage, better controller, and inclusion of Forza definitely make it stand out above the other console bundles.