A Local Truck's Connection to Seabiscuit
---
Words by Bob Sblendorio and photos by Chris Penree
The late 1930s were a dark and tumultuous time in the history of the United States.  The Great Depression had been ravaging the American spirit to the core for nearly a decade.  The economy was in ruins with unrelenting high unemployment; most citizens were financially wiped-out and many—were just plain hungry.
Through all the darkness a glimmer of light somehow shined through, albeit for a short time. That light was a horse named Seabiscuit, an unassuming Thoroughbred that gave millions of Americans something to cheer about, which was sorely needed.
The story of Seabiscuit is compelling by itself, and even more so considering the backdrop of the timeframe in which it unfolded. There's no disputing that Seabiscuit was a champion racehorse—one of the greatest Thoroughbreds of all time—but the story goes well beyond that and that's why it's so intriguing. Also fascinating, and the premise of this story, is the fact that a locally owned truck was associated with this famous racehorse.
Seabiscuit
Seabiscuit had a small stature for a racehorse. Some considered him too lazy, preferring to eat and sleep in his stall. He had a crooked leg and lost the first 17 races usually finishing well in the back of the pack. The jockey, John "Red" Pollard, was a down-on-his-luck former boxer, who was blind in one eye, a condition Pollard kept quiet to avoid disqualification as a jockey. The not-too well-known trainer was "Silent" Tom Smith. The moniker "Silent" because of his affinity to avoid the press by all measures. The owner, Charles Howard, was a self-made man who owned Buick dealerships in the San Francisco area and, additionally was the Buick agent responsible for distribution throughout California. Howard purchased Seabiscuit in August of 1936.
It was an interesting cast: A rags-to-riches owner, a quiet trainer, a half-blind jockey, and an unassuming horse with an awkward gait—on the surface it just doesn't seem like a winning formula—but the combined synergies to overcome adversity and persevere against seemingly insurmountable odds resulted in unprecedented winning on the track. It gave hope to millions of fans along the way. It's a come-from-behind story that's still relevant today.
Despite a slow start in his career, Seabiscuit started winning races, and by 1937 won 11 of 15 races. His winning ways continued in 1938 and culminated in a well-publicized and much anticipated match race against a horse named War Admiral, a Triple Crown Winner. It was an aristocrat vs. an underdog; a seemingly invincible vs. the undersized crooked leg horse; it was billed as "The Race-of-the-Century"—and it delivered!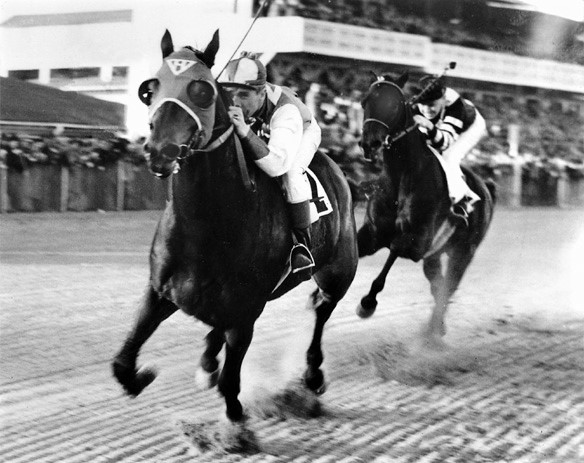 It unfolded on November 1, 1938 at the Pimlico Race Course (home of the Preakness Stakes), in Baltimore, Maryland. Red Pollard was still recovering from injuries suffered in June of that year, so the duties went to his friend, a successful jockey by the name of George Woolf. Pollard carefully coached his friend prior to the race on exactly how to handle Seabiscuit during the race.
'And they're off'
Seabiscuit, as often was the case took the early lead; then backed off, waiting for War Admiral to catch up on the backstretch; they continued head-to-head through turn four; still head-to-head entering the final stretch, and then with the finish line in sight, Seabiscuit made his move and thundered ahead; winning by four lengths and setting a track record! It was a historic run, and The Race-of-the-Century certainly lived up to all the hype and then some.
In the following year (1939), Seabiscuit took a hiatus from racing for nearly the entire year. There was one particular race that had eluded him twice before—losing by a nose both times—setting the stage for a comeback for both horse and jockey, Red Pollard. It was the Santa Anita Handicap, and the banged-up Pollard was going to be in the irons one last time. The race happened on April 10, 1940 and Seabiscuit won it…finally! He was retired shortly thereafter, with a lifetime record of 33 wins in 89 races. A great story!
A special 1938 Buick Pickup
Al Mattei from Canastota, New York owns a very special 1938 Buick Century pickup that is connected to the famous Seabiscuit. Charles Howard, the owner of Seabiscuit, had the snazzy looking truck built with the intent of transporting his famous racehorse. Likely, it was only used locally to transport Seabiscuit to and from the train depot in a horse trailer, and possibly other utility uses, explained Mattei. Seabiscuit was racing all over the country, and travel by train was the most practical way to get around for long distances.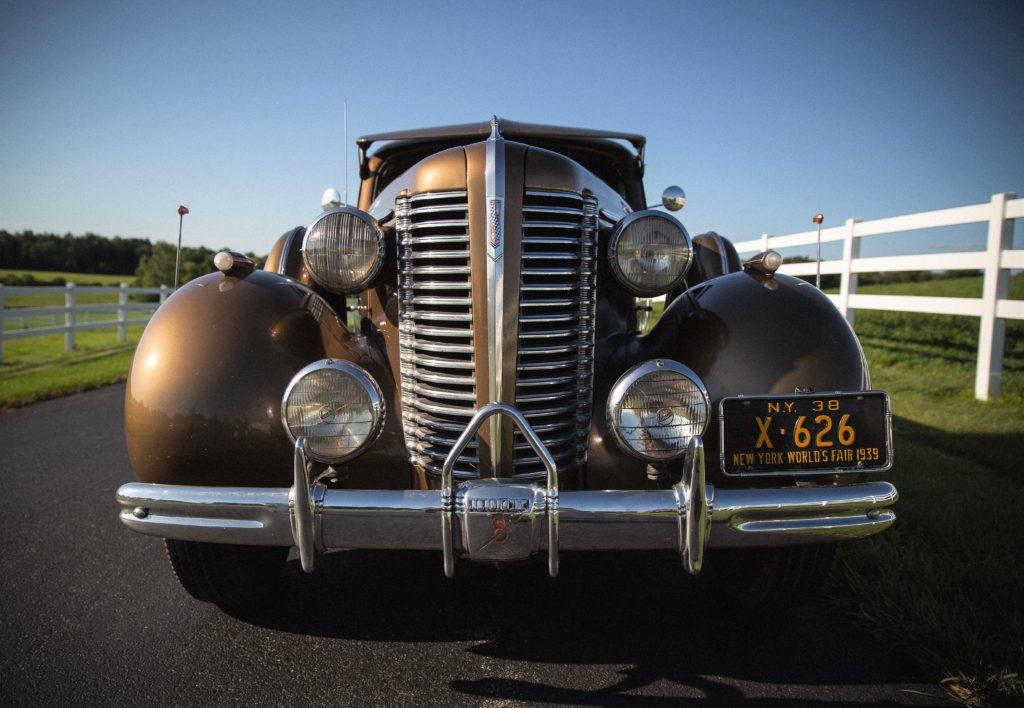 In 1938, Buick did not offer a pickup in their model lineup. As an owner of Buick Dealerships, Howard took a 1938 four-door Century sedan automobile, had it cut in half, and installed a custom pickup truck box. All the work was done in-house. Today, much like then, the truck is striking to look at, with a commanding presence especially when viewed in person. Frankly, I was blown away when I first pulled-up to view the truck and to do the interview with Mattei.
Mattei has owned the truck since 2000, and it's certainly one of his favorites in his collection of some twenty cars. Purchasing the truck was not easy; as it took persistence to convince a Michigan owner to finally sell it. Over the previous years it had been bought and sold five or six times. At one point, a collector recovered it from a junkyard in Carson City, Nevada, where it had been sitting for 12 years. It was subsequently restored and displayed at car shows throughout Northern California.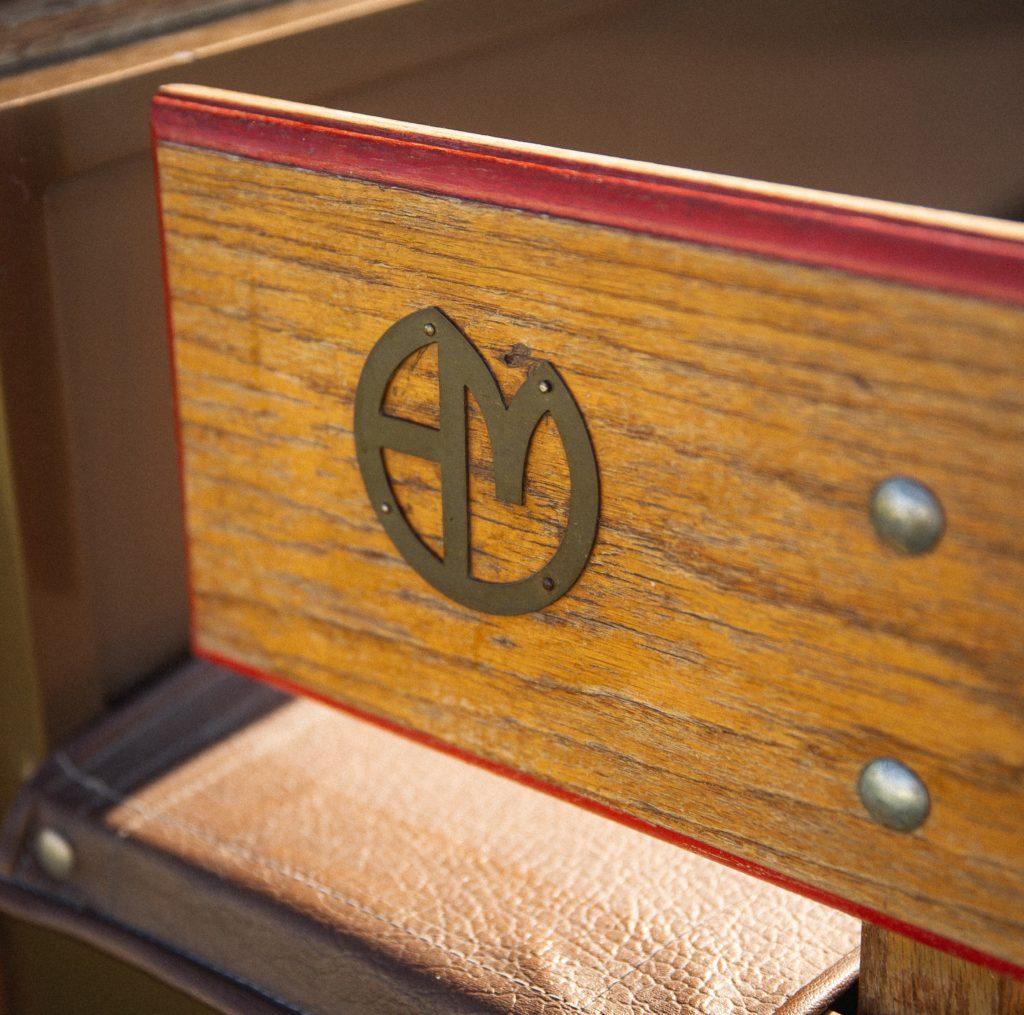 Al enjoys driving and showing the truck throughout Central New York. Purchased initially with only about 3,000 miles, it now has 21,000 miles. Since purchasing, Al has only had to perform relatively minor repair work, like rebuilding the master cylinder, painting of the fire wall and purchasing tires. Al said, "It drives beautifully, and can cruise 70-mph down the Thruway all day long."
Al Mattei's truck is a one-of-a-kind artifact with a connection to one of the most famous Thoroughbreds of all time. So keep an eye out next time you go to a CNY car show… you can't miss it!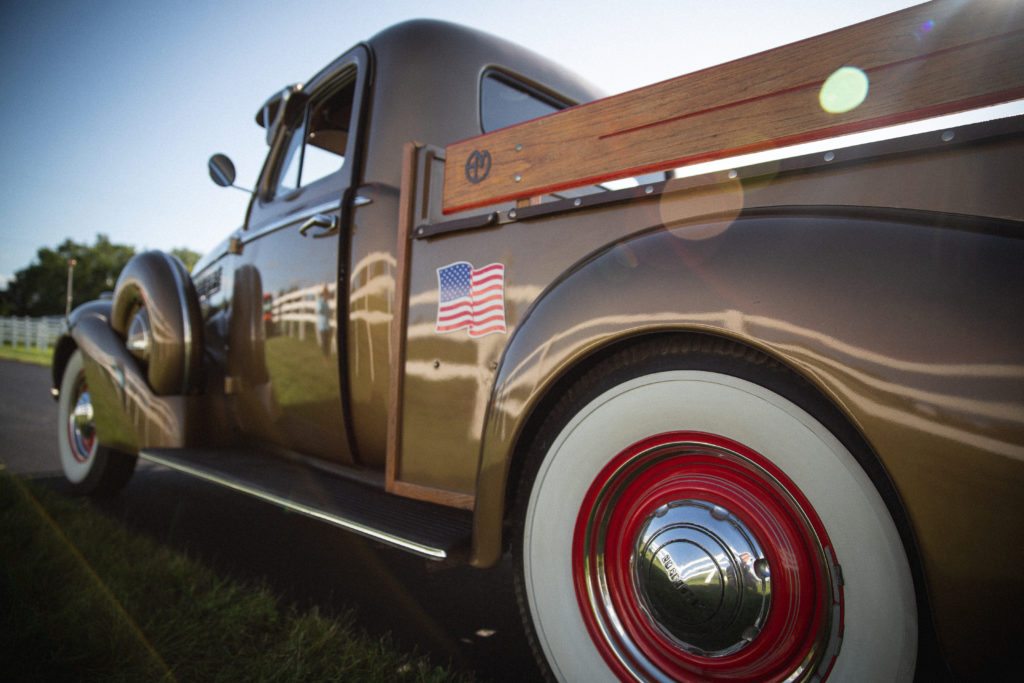 Al Mattei's Pickup
| | |
| --- | --- |
| Year, make, model | 1938, Buick Century with a custom pickup truck bed |
| Engine | 320.2 ci, straight 8-cyl, with overhead valves, approx 120 hp |
| Transmission | 3-speed manual on the floor |
| Carburetor | single barrel |
| Battery | 6-volt |
| Suspension | coil springs, front & rear |
| Buick Centurys manf in 1938 | 18,100 vehicles |
| Approx top speed | 100 mph |
(If you're intrigued and would like more information, check out the best-selling book Seabiscuit: An American Legend by Laura Hillenbrand. There's a 2003 movie based on the book as well titled Seabiscuit.)