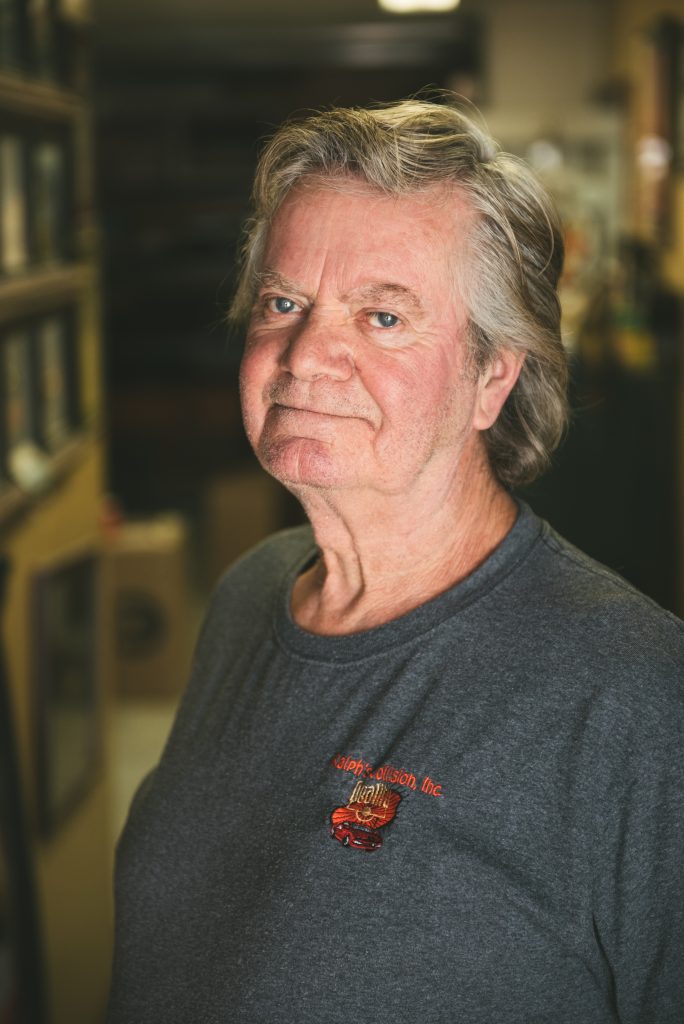 As a young boy growing up in the Oneida area, I can still remember driving by Ralph's Collision on Route 5 on our way to Walmart. It was hard to miss, Ralph always had all sorts of classic and modern sports cars parked out front to get people's attention, a practice that he still continues today. His company colors bright orange and his 'Ralph's Collision' sign quite possibly visible from Mars, it's a hard place to miss. Although I never managed to stop and investigate, this shop seemed to grab my attention every time I passed on through.
Fast forward to this year and good ol' Ralph's Collison came up when the guys and I were talking cars. One of my friends had mentioned that Ralph had all sorts of interesting classic cars tucked away in his non-descript steel buildings. Then I remembered how one of our editors had actually already been to Ralph's to shoot the Richard Petty Grand Prix collection that he had tucked away in storage, some of these rare cars still had seat covers on them from the factory. I also had heard he had a Bricklin that was mint condition and never titled. I started to feel the need to visit this mysterious place ASAP!
We scheduled a shoot and off I went to meet Ralph. Passing through the front gates to the main lot, I was already having a good time checking out a sweet little MG Midget he had parked out front. Within a few minutes Ralph came out to greet me. I knew he was in his 80's, but this 6' 1", wide shouldered fella didn't look or act like any 80 year old man I ever meet. I had to double check, "Are you Ralph?!" I asked. He replied "Why yes I am!" I couldn't believe this guy is in his 80's. Whatever beer he's drinking I want some of it! He explained his secret is that he truly loves what he does and never worked a day in his life.
Ralph then took me to one of the large steel buildings where a freshly restored '69 Mustang, a gorgeous '64 Vette, a partly covered Thunderbird and another covered car rested in hopes for better weather. He explained that at one time this was the garage that his sons used when they raced dirt track cars. After looking over all the cool cars and car related memorabilia, I asked Ralph "So where's this Bricklin?" If you're not familiar with what a Bricklin is, well neither are most people, and for good reason. They are hideous and slow, but much like a DeLorean, they are a hard car to call boring and in recent years they have begun to slowly increase in value as this quirky, 350 powered, gull winged little coupe gains the respect it deserves. Ralph joked about how bad the panel gaps were and how awful they put these cars together. I asked him why he bought it and he replied, "Oh I don't know, it's ugly, but I thought it was interesting!" After mulling over this near showroom condition car, we moved on to the main building.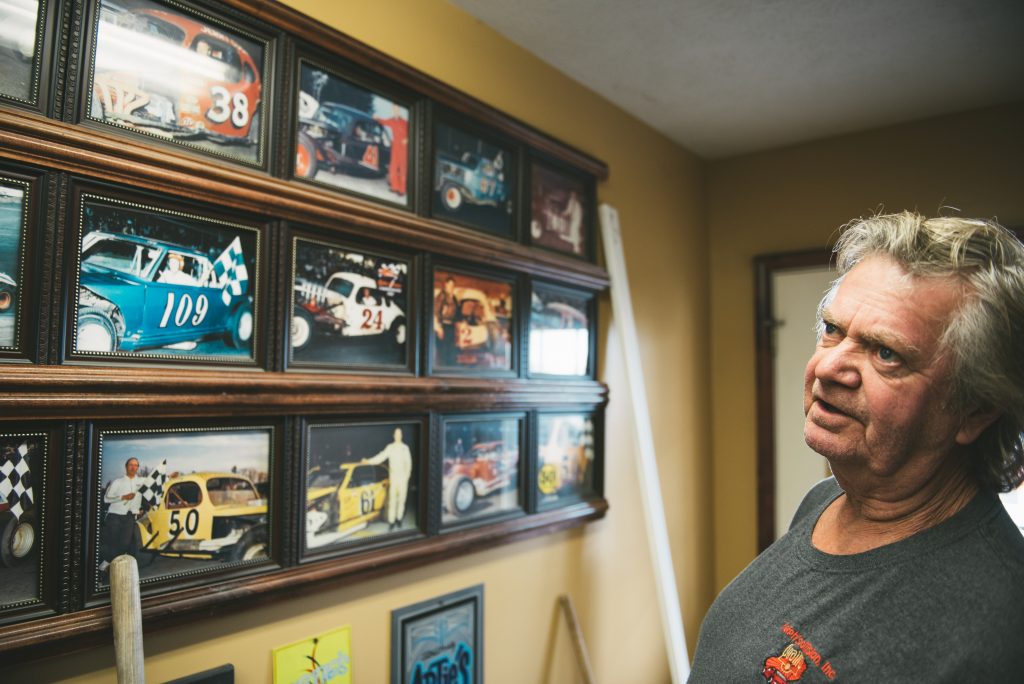 When you enter Ralph's building you are immediately immersed in all sorts of really amazing automotive paintings, most of them originals done specifically for Ralph by famous automotive artist Al Dimauro. There was even a portrait of a young Ralph and his race car hanging on the wall. Ralph explained that he loved the realism of these paintings and pointed out all the fine details. I was tru
ly impressed, these were some serious paintings.
I asked Ralph how the heck he ended up in this building and what was it before it was Ralph's. He explained that he worked for the original owner in his 20's putting together 'rebuildable cars', which were cars that were put together from many donor cars to make one whole car and sold as projects. Eventually the owner retired and handed the keys over to Ralph who then made money doing $50 paint jobs, a good sum back in the day. Over the next few years Ralph got into collision work and just kept going with it.
After talking about the making of Ralph's Collision for a bit we decided to tour the main shop. On the way to the main shop bay, you pass a hallway filled to the brim with framed photographs of each of Ralph's race cars. He has an unbelievable racing career and more race cars than you can count on two hands. It was becoming clear just how much of a car nut Ralph was. There was even more automotive memorabilia stored away on shelves near the shop entrance.
Upon entering the main shop, I was really impressed at how clean and nice it was. The floor was heated and sitting in the back of the garage were state-of-the-art paint mixing and spray booths. Really high end stuff.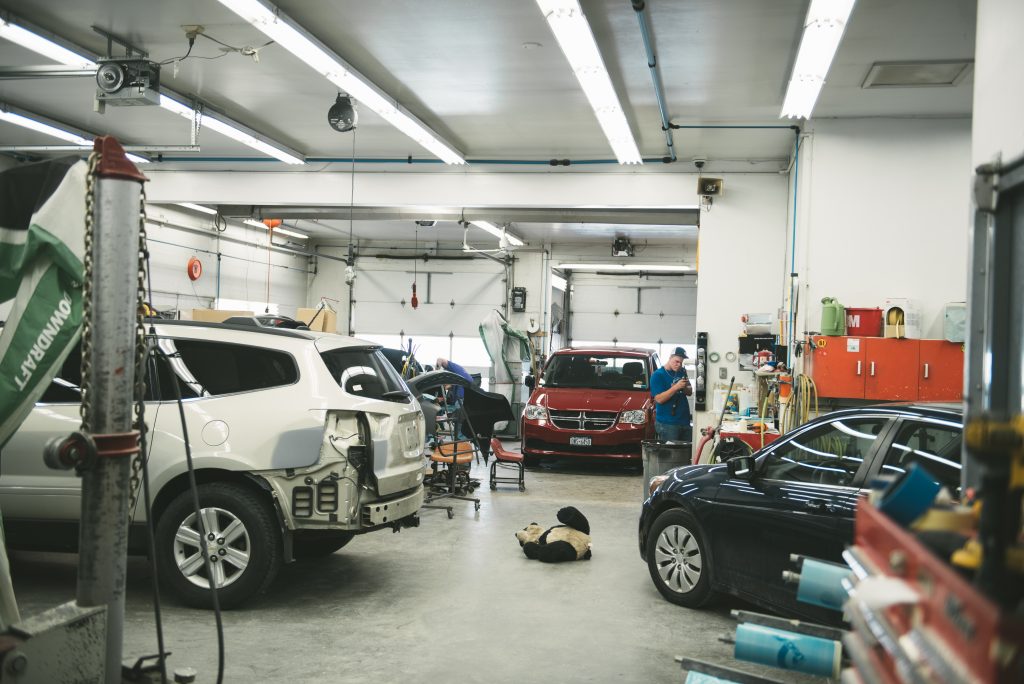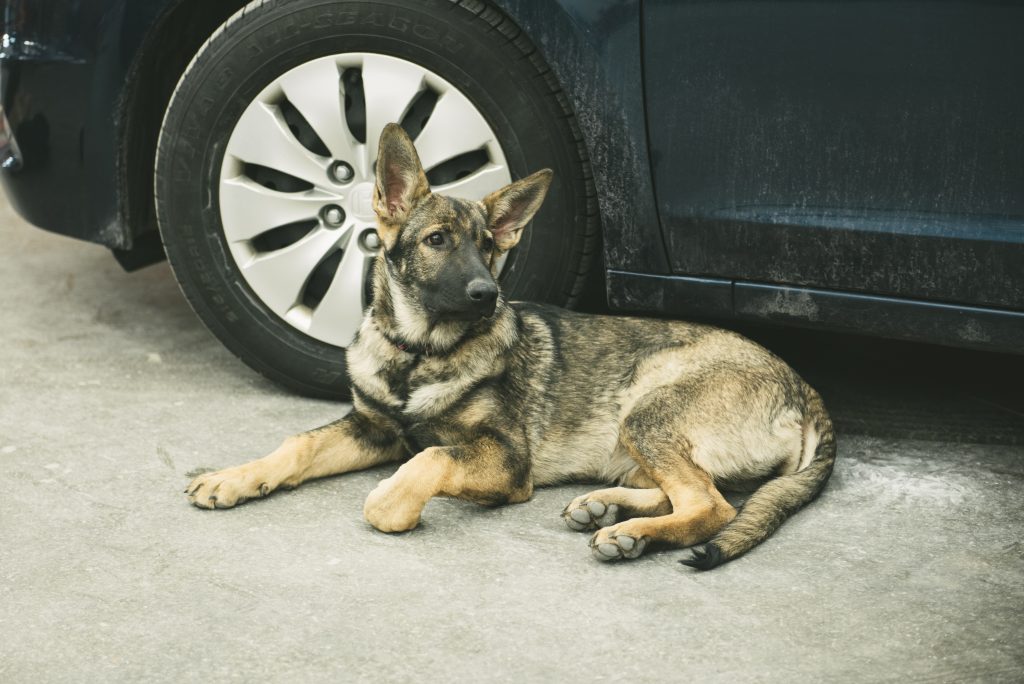 He told me people think he's crazy because he just built a brand new building down the road and purchased a fleet of his own tow trucks at the age of 80+ years old! He said he feels good and it's his life not a job, so why not! In fact his wife is now running that shop! His sons also help him run the business and he said he wouldn't have it any other way!
I want to thank Ralph for taking me through his incredible shop and showing me his awesome collection of cars and automotive art. It's an experience I will never forget and a reminder that age is just a number!