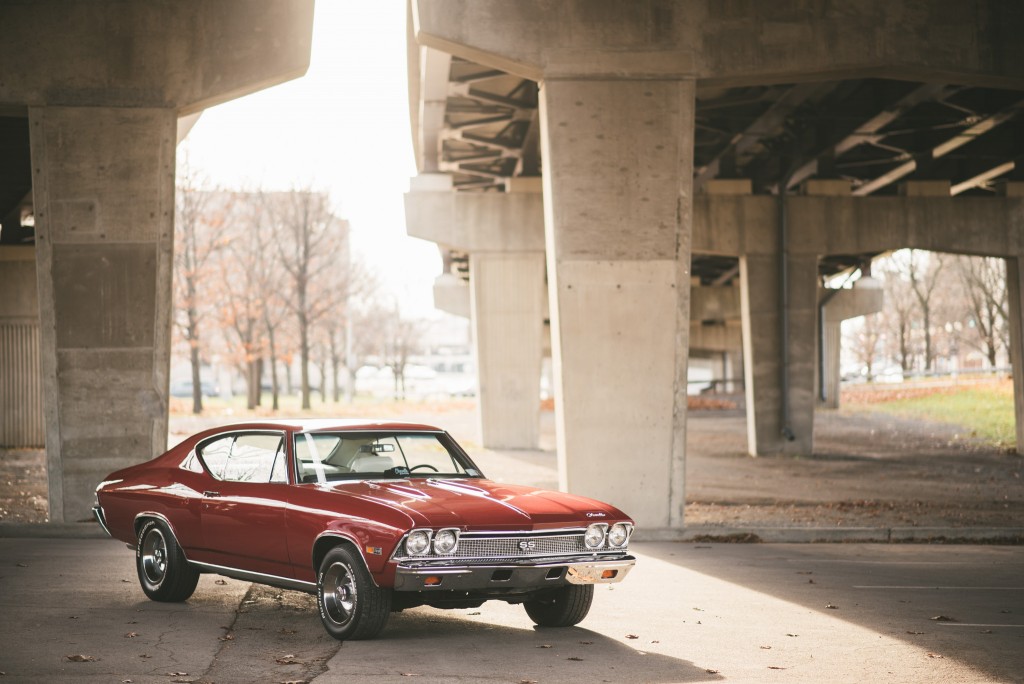 If you've been around the car show circuit in the Central New York area, you're bound to recognize this super clean '68 Chevelle SS owned by Bill Tuttle of Whitesboro. He's always traveling to the local cruise-ins and hitting up the bigger regional events like Syracuse Nationals and Adirondack Nationals. We thought we'd take some time to talk to him about his background and his classic muscle car.
When asked about how his love of cars began, Bill said "I have been working on cars since I was able to drive, even a little before that I was out in the garage watching and helping my dad. When I was younger, my dad was always wrenching on something, anything from the family wagon, his pickup, even a Rolls Royce at one point". His father owned some nice cars back in the day from the sounds, a few Dodges, a Corvair, and a '57 Chevy.
Bill followed in his father's footsteps with a passion for muscle cars, having owned a number of them over the years. In 1986, he and his father had restored a 1966 Chevrolet Chevelle. His dad had built a temporary garage to paint it Bordeaux Red. Six months after restoring it, on the way home from work, the roads were a little icy and it rolled and flipped end over end, totaling the car. He moved on to purchase a 1980 Buick Regal with a Chevy 350 motor in 1987. While stationed in California, he also owned a 1974 Chevrolet Nova hatchback, a 1975 Chevrolet Camaro, and a 1979 Chevrolet Camaro.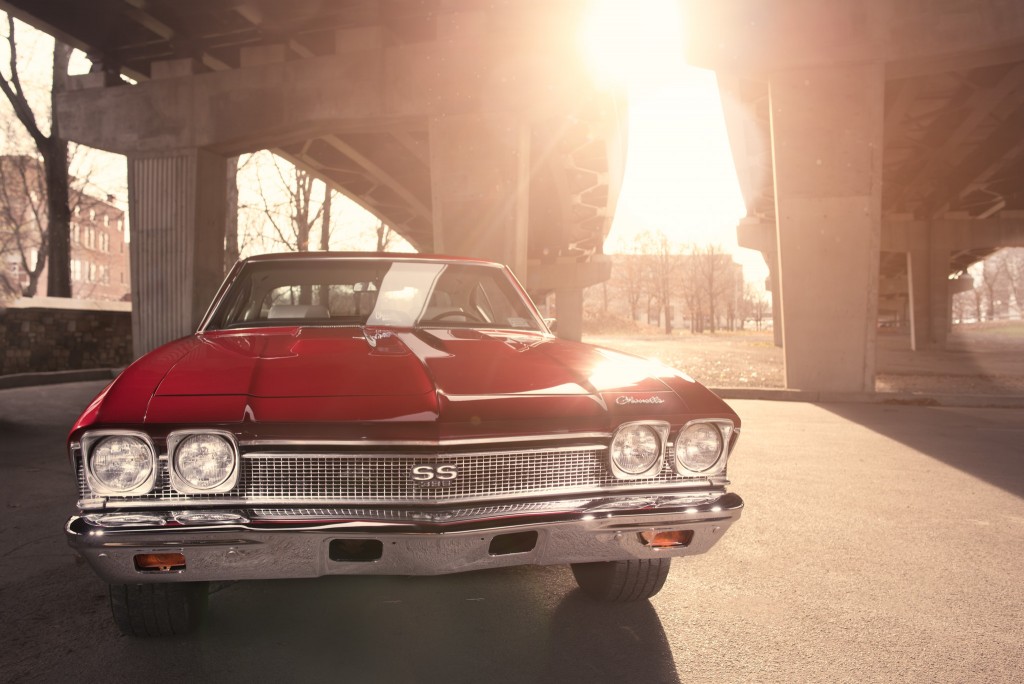 Bill drove the '79 Camaro from California to New York. His ex unfortunately wrecked it, after which, it sat for a couple years before he decided to back-half it and make it pro street style. That conversion included a 383 engine, shaved door handles, and blue/purple flip flop paint (thanks to the help of his father Bill Sr., Carl Santa Maria, Mike SanFilippo, Mike DePalma, and Anthony Rocco).
He ended up selling the Camaro, as it was impossible to fit three kids with no back seat. At that point, Bill decided another Chevelle was in order. He always loved their unique style cues, especially the 1968 model. He eventually purchased one out in Texas. It was already somewhat built as a drag car with cage and mods, but it was not entirely up to his standards. Bill ended up rewiring the entire car, installed a new interior, rebuilt the 383 motor, and repainted it from silver to red (with the help of his father Bill Sr., Steve Nolan, and Tom Venettozzi).
In 2013, Bill purchased another 1968 Chevelle, this time a 396 SS model with an uncommon pearl white interior. This one was a bit cleaner car and Bill ended up selling the other '68 in favor of working on the new one. He cleaned up the wiring, removed the A/C box, and rebuilt the engine in 2014. For 2015 he replaced the original engine with a 468 motor that made significantly more power. It now makes 570 horsepower and produces 585 ft. lbs. of torque.
We asked how he found his current Chevelle. Bill responded, "Unlike my buddy Steve Cater (featured in our Fall '15 edition of Apex), I don't have a cool story of how I acquired my car. Basically, I was in the market and a friend from Plattsburgh found it and pointed me in its direction. It wasn't long before I owned it. We met up at the Adirondack Nationals and I purchased the car".
Bill takes pride in wrenching on his own cars and tries to do everything right the first time. He's wired quite a few cars in the past 30 years, but admits that it's rare for a car owner or builder to tackle every aspect of a build themselves. He said, "All by myself, said no one ever. I don't care how talented you might be, at one time or another you will need help from someone. After an engine rebuild and then the engine swap for more horsepower, I have to thank my father Bill Sr. and friends like Mike Sanfilippo, Mikey Nowak, Sam Scalise, and Walt Witt".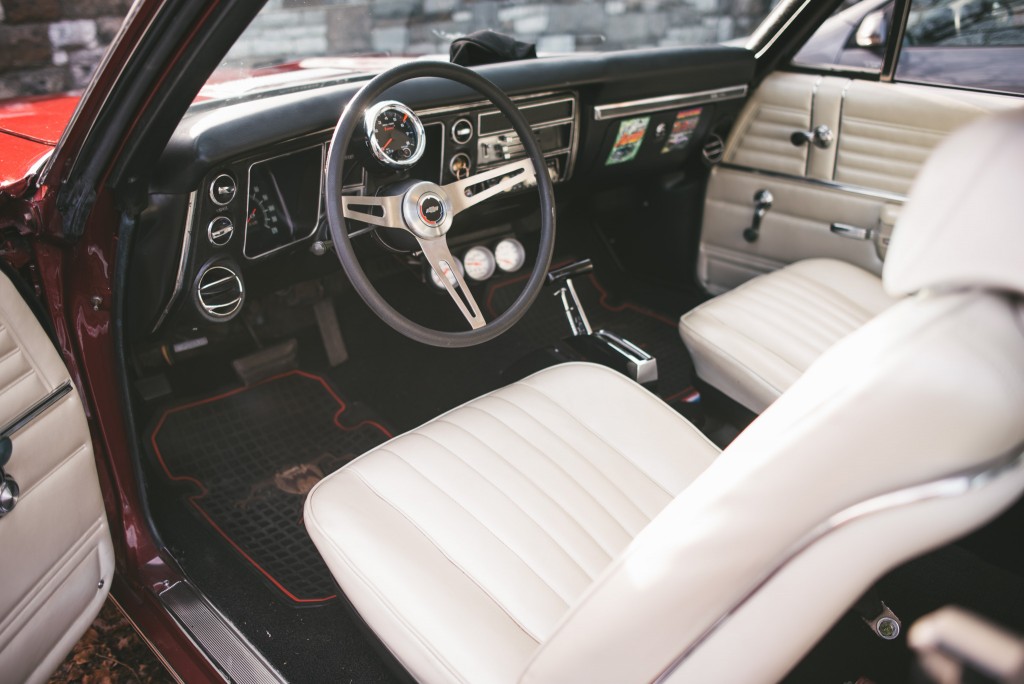 When asked what he does with his Chevelle, Bill said, "I ENJOY my car. I'm not afraid to drive it the way a muscle car is meant to be driven (and maybe a little beyond). I drive it all over and attend quite a few shows. In 2016 I'm planning on racing it a few times and maybe attend a few NMCA events".
As we mentioned, we've seen Bill's slick muscle car at a number of cruise-ins and shows over the summer season. One thing it is noted for is laying down some massive rubber. One story he shared with us involved him thinking he didn't see any cops around and doing a crazy burnout in Lake George. Much to his surprise, an undercover policeman pulled up next to him and said "nice car, but if you do that again it's going on a flatbed". As Bill shared the story he laughed and said, "Like I mentioned, I enjoy my car, and have plenty of bald tires to prove it".
Bill's future plans include possibly switching to an overdrive transmission, and maybe yet another new power plant. As he said, "You can never go too big when it comes to horsepower". He would really like another pro street car, so maybe back-halfing the car might be in store for the car as well down the road.
Story by Kevin Crandall
Photos by Thomas Sblendorio